The image of an elderly fashion model is a unique marketing tactic of famous brands and brings a humanistic meaning to the fashion village.
Elderly fashion models have revolutionized the fashion industry in recent years. Few people know that 90-year-olds have a great influence on the Fall – Winter 2018 catwalks, they are turning the impossible into possible in the fashion village.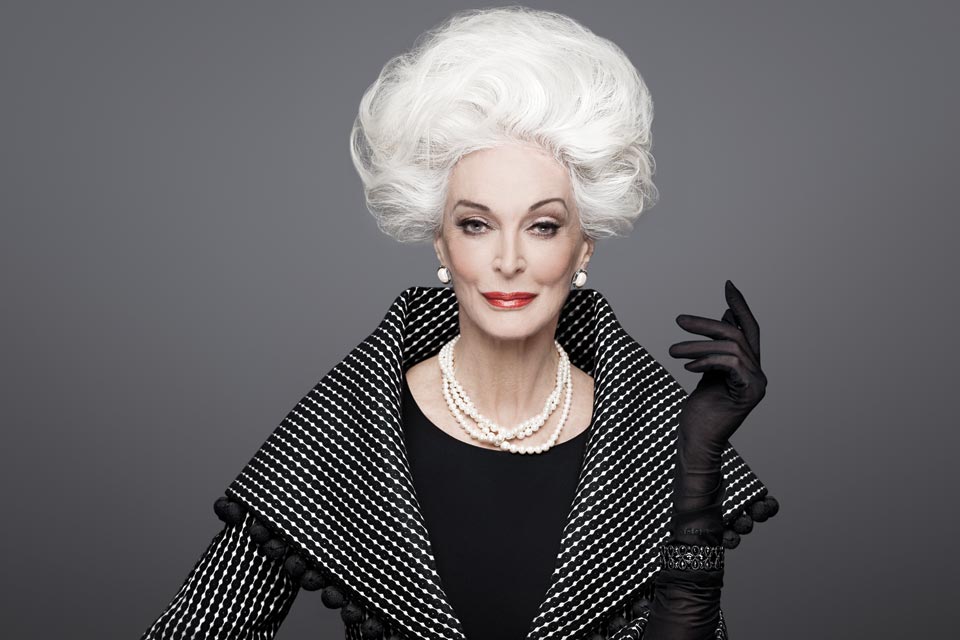 Designer Brandon Maxwell exploited the special relationship of elderly fashion models through the Mammaw collection in his Fall-Winter 2018 fashion campaign. The friendly image of 81-year-old Louise Johnson opens the door to the world of Maxwell's childhood memories.
In an interview, Brandon Maxwell shared that during his childhood days in his hometown of Texas, it was Mrs. Johnson who transmitted his love of fashion to him. Through the campaign, he wants to show his deep gratitude to Louise Johnson, who is also his grandmother.
Brandon Maxwell isn't the only designer to feature elderly women in elegant fashion this season. Helmut Lang's Fall-Winter 2018 fashion campaign celebrates the elegant elderly Welsh.
In the last few years, the elderly fashion model has made an impressive mark on the catwalk and in advertising campaigns. This is considered a new signal, showing that fashion houses are very interested in elderly customers instead of forgetting them as before. At the same time, this move is not only a unique and interesting marketing technique in the business strategy of fashion brands, but also expands the diversity and humanity of the fashion village.